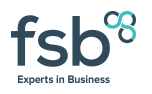 Private Investigators IN Enfield
TAILORED RISK MANAGEMENT & SECURITY INTELLIGENCE
What do you look for in a private investigation team? For many it comes down to three key factors – trust, expertise and results. OpSec solutions ticks all three of those boxes so you have complete peace of mind.
First of all, we have decades of experience in close protection and surveillance, with a range of accreditations and memberships to boot. But critically, we strive to provide the results you need. Our team of private investigators delivers clear, irrefutable reports to clients across Enfield, giving them the evidence they need for peace of mind or even court.
SEASONED PROFESSIONALS
With backgrounds in military, police, government & corporate investigation, our Enfield Private Investigators certainly know what they're doing.

Accredited Team
We're ICO registered, and members of UKPIN, FAP and ABI. In other words, we're a team you can trust every step of the way.

Fully Compliant
We don't need to do dirty work to get the evidence you need. Everything we do is legal, ethical and in your best interests.
Here are just some of the locations we operate in throughout the capital.
Contact our international private investigators today for more information and to request a no-obligation quote.
Contact Us
Want to find out more about our surveillance services? Or discuss your security requirements in more depth? Our team is always on hand to help. Call, email or use the quick & easy contact form below.
OpSec Solutions in Action!
FREQUENTLY ASKED QUESTIONS
Where in London are you based?
Our London headquarters are in Hoxton, just a stone's throw from the city centre. This gives us the optimal base to reach central London and the vast outskirts within an hour. However, we also have private investigators on the go across the capital, so we're always close by when you need us.
Where do we meet?
We understand that you may not want to be seen entering a private investigator's office in the centre of London. In such a busy location, there's no end to the people that might see you and compromise your entire case. Fortunately, that's not something you'll have to do. After talking things through with you over the phone or by email, we can plan a meeting place that's completely secure and discreet, so you have peace of mind from the very beginning.
Can you travel outside London?
Many of our services require travel outside the boundaries of London and Greater London. Whether it's tracking a person of interest or providing event security in the Home Counties, we're happy to travel further afield to deliver the results you need. With another office in Manchester, we provide full coverage across the UK, so there's no job too far for our team.
How much will it cost?
We understand that costs are an important factor for all our customers. Because all our services are tailored to your requirements or that of your London business, we don't have any one-size-fits-all pricing. What we can say is that we'll make everything clear from day one, and there will be absolutely no hidden costs or unexpected extras.
Is it legal?
One of the most common questions we're asked is whether or not it's legal and ethical to hire a private investigator in London. Rest assured, everything we do is completely above board and we follow a strict code of professional standards, so you don't have to worry about any complications as a result of our work for you.
Latest News
Find the answers to all your questions in our blog posts and expert guides.
Visit Our Blog
Latest News
Find the answers to all your questions in our blog posts and expert guides.
Visit Our Blog